The
Information Processing and Algorithms Laboratory
(iPAL) is directed by
Prof. Vishal Monga
. Graduate research in iPAL broadly encompasses signal and image processing theory and applications with a particular focus on capturing practical real-world constraints via convex optimization theory and algorithms. Active areas include: a.) image classification and recognition esp. for
medical images
, b.)
computational imaging and vision
, c.) robust signal (time-series) hashing, and d.)
radar signal processing
. Please click on tabs above for more information about iPAL members and current research.
Key Recent Research Collaborators:
Academia: Prof. Trac Tran (Johns Hopkins University).
Government Labs: Dr. Muralidhar Rangaswamy (US Air Force Research Laboratory), Dr. Nasser Nasrabadi (US Army Research Laboratory, now West Virginia University)
Industry: Dr. Raja Bala (Xerox PARC).
Research Sponsorship
We are thankful to industry as well as federal sponsors for their support: NSF (including the CAREER award), NIH, ONR, AFOSR, ARO, Xerox Corporation, Nokia Corporation, Lockheed Martin, Pennsylvania Department of Agriculture.
If you're an industrial lab/group looking to partner with my group, I invite you to contact me via phone/email and be aware of
Penn State's flexibility in IP policies
to enable greater mutual success.
Department of Electrical Engineering
Pennsylvania State University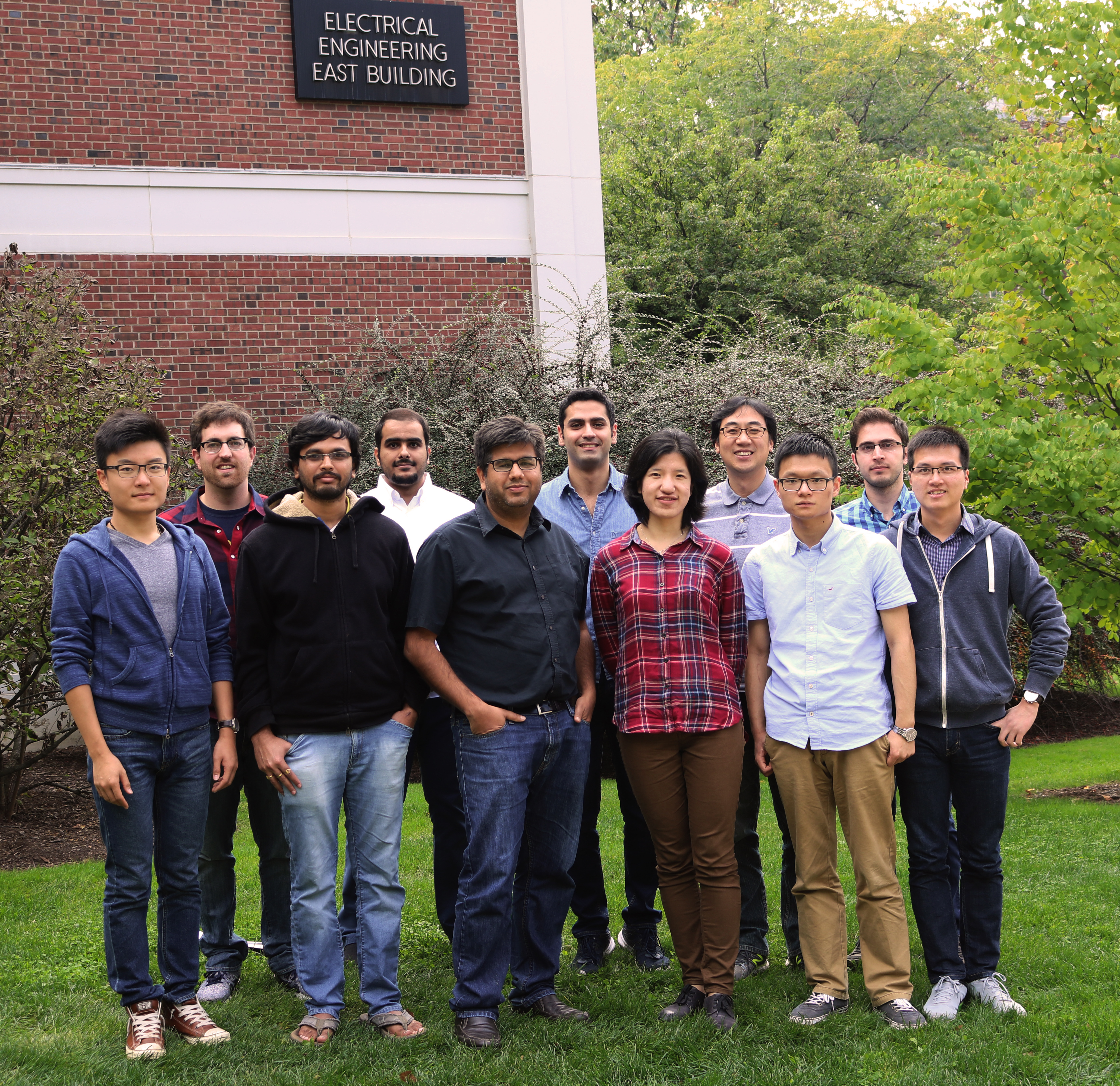 Prof. Monga with iPAL student members, October 2016
104 Electrical Engineering East,
University Park, PA 16802, USA
Lab Phone:
+1-814-863-7810
+1-814-867-4564